EVENTING QUALIFIER DATES 2023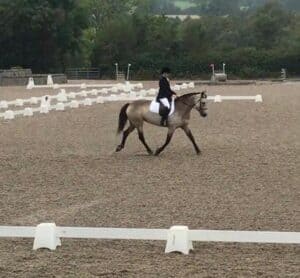 The Eventing Qualifiers are a great fun day out if your child is interested in doing some competitions. We are lucky in the Wards to have so many of these qualifiers only an hour or so away.
Dreesage Tests can be found on: https://irishponyclub.ie/index.php/activities/dressage/dressage-tests-m
Flyers for all these events can usually be found on the Irish Pony Club facebook page or the facebook page of the pony club hosting the event.
28th May – Wexford Hunt Branch – The Kennels Ballinaboola Co. Wexford
3rd June – Waterford Hunt Branch – Ballinamona Equestrian Centre, Co. Waterford
11th June – Carlow Hunt Branch – Bunclody, Co. Wexford
25th June – Scarteen Hunt Branch- Hillcrest Equestrian Centre
25 June – Island Hunt Branch – Frankfort Equestrian Centre, Co. Wexford
2nd July – United & Carbery Branches – Ballindenisk, Co. Cork
 2nd July –  Area 7- Killosery Equestrian Centre, Dublin
9th July – Co. Limerick Hunt Branch – Crecora Equestrian Centre, Co. Limerick
9th July – Laois Hunt Branch- Stradbally Hall, Co. Laois
16th July – Tipperary Hunt Branch – Grove, Co. Tipperary
19 July – Killinick Harriers Branch – Sleedagh Farm, Murrintown, Co. Wexford
23rd July – Kildare Hunt Branch- Punchestown, Co. Kildare
5th  August – Shillelagh PC – Coolboy, Co. Wicklow
6th August – Area 5 – Kilguikey, Co. Cork
26th & 27th –  August – National Eventing Championships – Tattersalls Ire.